Liveaboard Diving at Ko Haa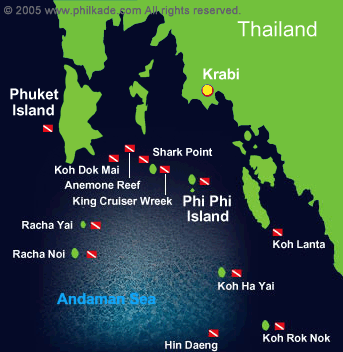 Possibly the most underrated dive site in the whole of Thailand, Ko Haa (literally 'five islands') sits almost halfway between Hin Daeng and Phi Phi and is part of the Ko Lanta National Marine Park. There are actually several dive sites around Ko Haa but the absolute liveaboard highlights are Ko Haa Lagoon, Ko Haa Neua (neua = north), and Ko Haa Yai (yai = big). Around these amazing sites you can see pinnacles, walls, boulders, caverns, and swim-throughs. And that's before we even start on the marine life!
Ko Haa lagoon is ideal for night dives, courses, and snorkeling from while The Chimney and The Cathedral offer things that you cannot see on other diving liveaboard itineraries with caverns, swim-throughs and chambers littering the sites. Ko Haa has varied marine life too, with Ornate Ghost Pipefish, Morays Eels, Octopus, Hawksbill Turtles, Marble Rays, and sometimes even Leopard Sharks.
When to dive Ko Haa by liveaboard
Diving around Ko Haa by liveaboard is only really practical from November to April or maybe even May. The reason for this is that Ko Haa is very exposed and the western monsoon makes both getting to, and diving at, these sites virtually impossible for liveaboards outside of these times.
Which Ko Haa Liveaboard Itinerary to choose
This season MV Philkade is only running two liveaboard cruises that take in Ko Haa, with both of them over the Christmas and New Year period. To check out the itinerary of the trips and to pick out your perfect liveaboard cruise see MV Philkade liveaboard prices and schedules
Select the Ko Haa Dive Sites you can see on your liveaboard trip.
For more information on Ko Haa, visit the Ko Lanta National Park Official Site.
To see more dive sites in Thailand, choose another area:
Thailand liveaboard - Northern Phuket dive sites

Similan Islands
-
Surin Islands
-
Ko Bon
-
Ko Tachai
-
Richelieu Rock
Thailand liveaboard - Southern Phuket dive sites

Phi Phi Islands
-
Hin Daeng and Hin Muang
Return to Liveaboard Diving in Thailand.
Return to the top of Liveaboard Diving at Ko Haa.