Dive Sites of The Similan Islands National Park
East of Eden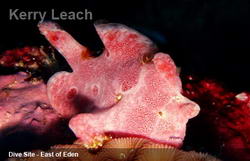 Site Layout:

Hard corals, sand patches, large limestone pinnacle with soft corals

Diving depth:

5m to 30m+

Currents:

None to moderate

Visibility:

Up to 40m

Surface:

East of Island 7, generally calm and sheltered but can get choppy November and April

Site access:

Generally dinghy
Probably the best known coral reef in the islands, the abundance of marine life makes this site on the east of Island 7 hugely popular. Normally dived from the north, a steep hard coral reef containing many Acropora Corals, Mushroom Corals, Fire Corals, Lettuce Corals, and Maze Corals descends from snorkeling depth to 30m. Snappers, Groupers, Butterfly Fish, Goat Fish, Surgeon Fish, Lionfish, Scorpion Fish, and many more vie for position on the reef. Look under the right table corals here and you can often find juvenile White Tip Reef Sharks sleeping the day away. Separated from the main reef by a patch of sand (where you can see Rays and Garden Eels) is Ruan Gluay Mai, another amazing coral pinnacle. Among the beautiful pinks, purples, and oranges of the corals and fans at the right time of year, you can find Frog Fish, Nudibranchs, Shrimp, and Ghost Pipe Fish here. This a great place for photographers to go head to head with the ever shy Western Clown Fish, will you ever get that perfect shot? Need a recommendation for this site? Both National Geographic AND the BBC have spent upwards of a week diving only this reef for their amazing programs showing bio-diversity.
Select other Similan Dive Sites you can see on your liveaboard trip.
For more information on the Similan Islands, visit the Similan National Park Official Site.
To see more dive sites in Thailand, choose another area:
Thailand liveaboard - Northern Phuket dive sites

Ko Bon
-
Surin Islands
-
Ko Tachai
-
Richelieu Rock
Thailand liveaboard - Southern Phuket dive sites

Phi Phi Islands
-
Ko Haa
-
Hin Daeng and Hin Muang
Return to Liveaboard Dive Sites in Similan.